3 August 2019
By Kevin Estrada
PASAY — Eddie Alvarez showed why he is the Underground King, as he booked the final seat in the Lightweight World Grand Prix title bout with a stunning submission win over Eduard Folayang in final undercard bout of ONE: Dawn of Heroes Friday evening at the Mall of Asia Arena.
A rear-naked choke was a perfect comeback to the early struggle of the Philly native, getting his first win in ONE by silencing the crowd with a perfect sweep after being pushed to the ground by the Landslide on a series of strikes by setting up a beautiful submission trap in which Folayang would not get out.
Referee Olivier Coste stepped in to end the bout in just 2:16 of the opening round.
Alvarez booked a date with Turkish fighter Saygid Guseyn Arslanaliev for the World Grand Prix crown, in just his third ever fight in ONE.
Folayang's defeat capped off an awful night for Team Lakay, in which only Danny Kingad came out victorious of all the five fighters for the Benguet-based stable after a split decision win over Australian Reece McLaren in the Flyweight semifinal.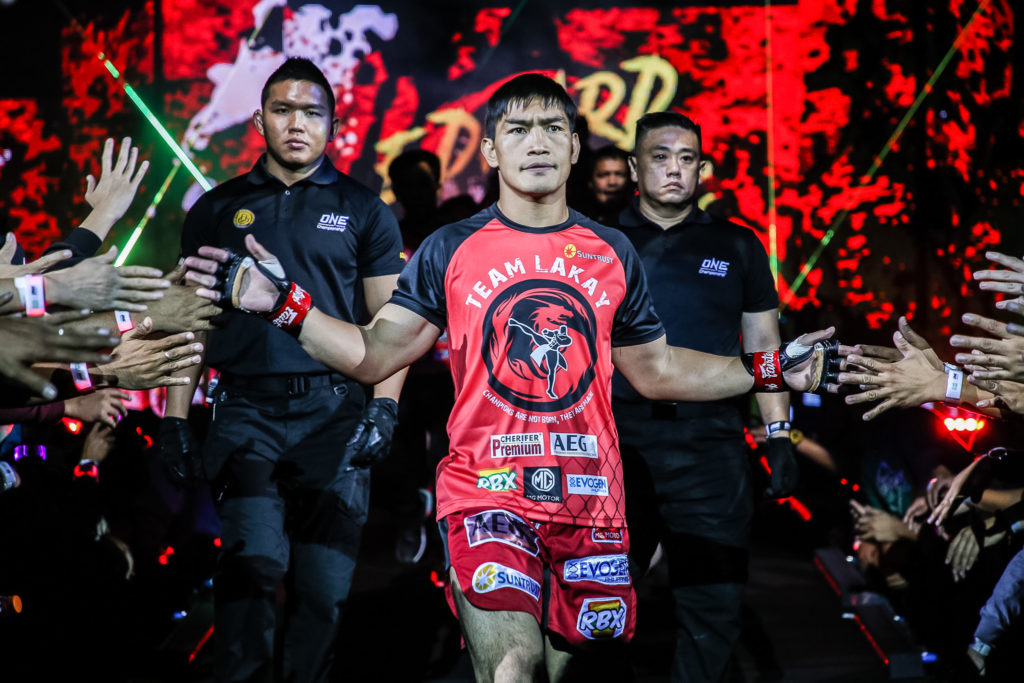 The Landslide admit that his over-eagerness in finishing Alvarez early on have cost him the bout, as he fell into the trap of Alvarez's ground game.
"I think that was one of the mistakes that I made," he said "I was not cautious, I wanted to get up as soon as possible."
Folayang's thoughts were echoed by Lakay mentor Mark Sangiao, in which the biggest lesson there was the patience and not go for the spectacular.
"For Eduard's fight, the major lesson that I learned: Don't rush. We're winning," he said. "We're a world-caliber team, so the small mistakes changes everything. So next time we will be cautious."
Despite the loss, Folayang concluded last night's press conference with a strong quote from General Douglas MacArthur during World War II.
"We shall return," Folayang said.

Follow the writer on Twitter: @kevinlestrada