19 July 2019
By Maxine Louise Lagman
MANILA, Philippines – Lyceum of the Philippines University escaped gritty Mapua University, 79-71 in NCAA Season 95 men's basketball tournament at Filoil Flying V Center on Friday.
"We're happy that we got back. We grinded it out with Mapua and it was kinda ugly, but we're always going to take the good with the bad," Pirates head coach Topex Robinson said post-game.
After losing against Emilio Aguinaldo College, 84-82 last week, the Pirates got back on track and now have a 2-1 win-loss record as the Cardinals remained winless in three games.
Jaycee Marcelino proves to be the top gun for the squad as he finished with 14 points, seven rebounds, two assists, and two steals, while Toci Tansingco had a season-high of 14 points.
Mapua, hungry for a win, started great with a 7-0 run. However, the Pirates immediately responded with a 23-6 run, capped off by a layup from Jaycee Marcelino that stretched the lead to 10, 23-13. The Cardinals managed to cut it down, but Lyceum remained in full control of the game.
The gap closed within four, 69-65, in the last seven minutes of the game, but Jaycee Marcelino and Reymar Caduyac teamed up for an 8-1 run that stretched their lead back to a comfortable 77-66 in the last 2:57 minutes.
The Pirates never looked back as the buzzer signaled another win.
Caduyac added 12 markers, seven assists, and five boards, while Jayson David added a double-double record of 10 points and 12 rebounds.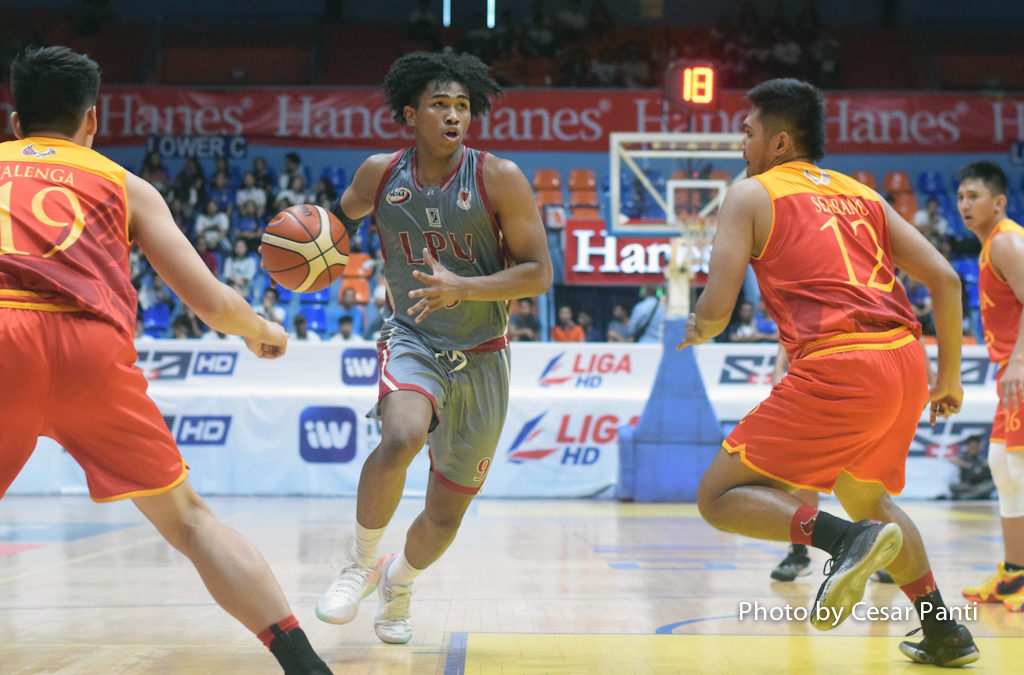 Rookie Paolo Hernandez led Mapua with 19 points and five boards, while Cyril Gonzales added 16 markers, two rebounds, and two assists in the losing effort.
The Scores:
LPU 79 – Marcelino JC 14, Tansingco 14, Caduyac 12, Santos 11, David 10, Marcelino JV 5, Navarro 5, Valdez 4, Ibanez 2, Yong 2, Pretta 0
MAPUA 71 – Hernandez 19, Gonzales 16, Bunag 7, Bonifacio 6, Serrano 6, Lugo 5, Nocum 5, Victoria 3, Aguirre 3, Gamboa 1, Salenga 0, Garcia 0, Nieles 0, Jabel 0
QUARTER SCORES: 29-21, 47-40, 61-57, 79-71
Follow the writer on Twitter: @meanxi