By Jun Ray Navarres
Rolando Dy will watch closely the fight between division kingpin Amin "Fierceness" Ayoub against Egyptian Ahmed "The Butcher" Amir for the BRAVE CF Lightweight World Championship.
The two fighters were supposed to meet last April but an unprecedented neck and shoulder injury forced Amir to withdraw from the fight a few days prior.
With the chance to finally settle the score between the two, they will headline BRAVE CF 54 which will be broadcast live from Konin, Poland on September 25th—the Bahrain-based promotion's first live event in the country.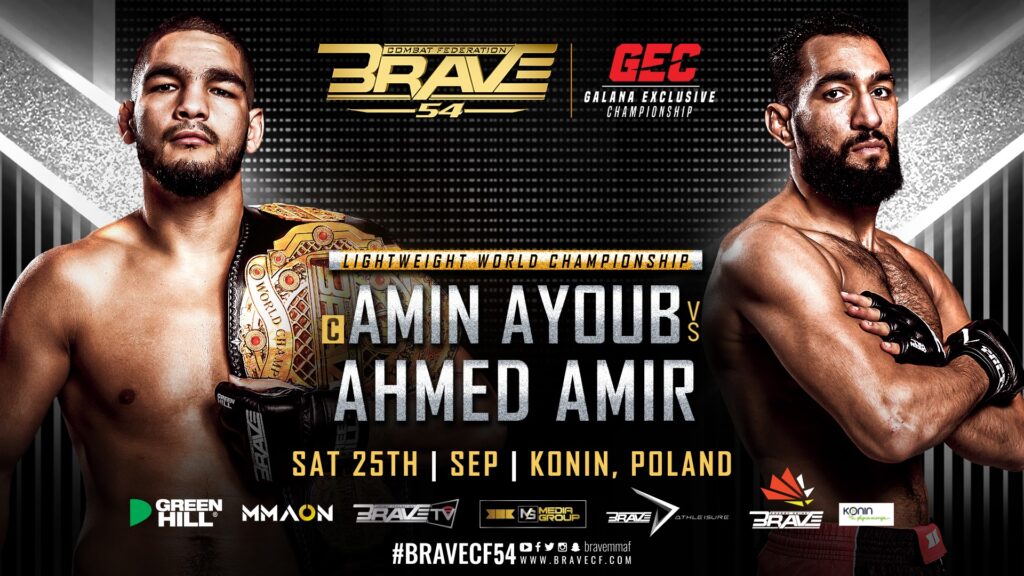 Filipino lightweight fighter Dy makes a bold prediction ahead of the match.
"Amin [Ayoub] will win easily. [Ahmed] Amir doesn't belong there, in my opinion," he stated.
The defending champ has not lost a fight since April of 2018 which led to his capture of the coveted lightweight belt against Cleiton Silva back in BRAVE CF 44 where the Frenchman finished Silva with punches in the fourth round.
Recently, Ayoub dominated Mashrabjon Ruziboev – who accepted the offer to fill in for Amir on short notice – in a catchweight bout at BRAVE CF 50.
"I truly believe that Amin is stylistically superior over Amir. Amir hasn't fought someone near the caliber of Amin. It will show on fight night," said Dy.
"The Butcher", on the other hand, is also riding a two-match winning streak, submitting Yousef Wehbe with a third-round rear-naked choke at BRAVE CF 33 in December 2019 before outpointing Cian Cowley at BRAVE CF 41 in September 2020.
Despite Ayoub's promise back in Nov 2020 for a possible fight against the Filipino hard-hitter, Dy believes the otherwise.
"I don't think any of them will choose to fight me if Amin retains the belt or Amir wins the title," Dy said about a possible match-up against either man.
Nevertheless, the 2020 Fighter of the Year awardee is still optimistic for a possible call for a fight later on.
"As always, I am hungry to fight. I am always looking for some good competition. I don't back out, I don't make excuses, and I show up even if it's on short notice. As long as I can make the walkout, I will fight," declared Dy.
"BRAVE CF can call me anytime because the answer will always be 'yes and I accept.'"
Follow the writer on Twitter: @burnsports