By Jun Ray Navarres
Jeremy Miado upset favored Lito Adiwang of Team Lakay in their all-Filipino strawweight contest at ONE X at Singapore Indoor Stadium, Saturday afternoon.
The expected all-out war between Filipino strikers ended in a dissatisfying manner as the Baguio City native twisted his knee while stepping back handing over the technical knockout win to Miado.
Yet, both fighters shared a glimpse of what will happen if ONE pairs two explosive Filipino strikers inside the Circle.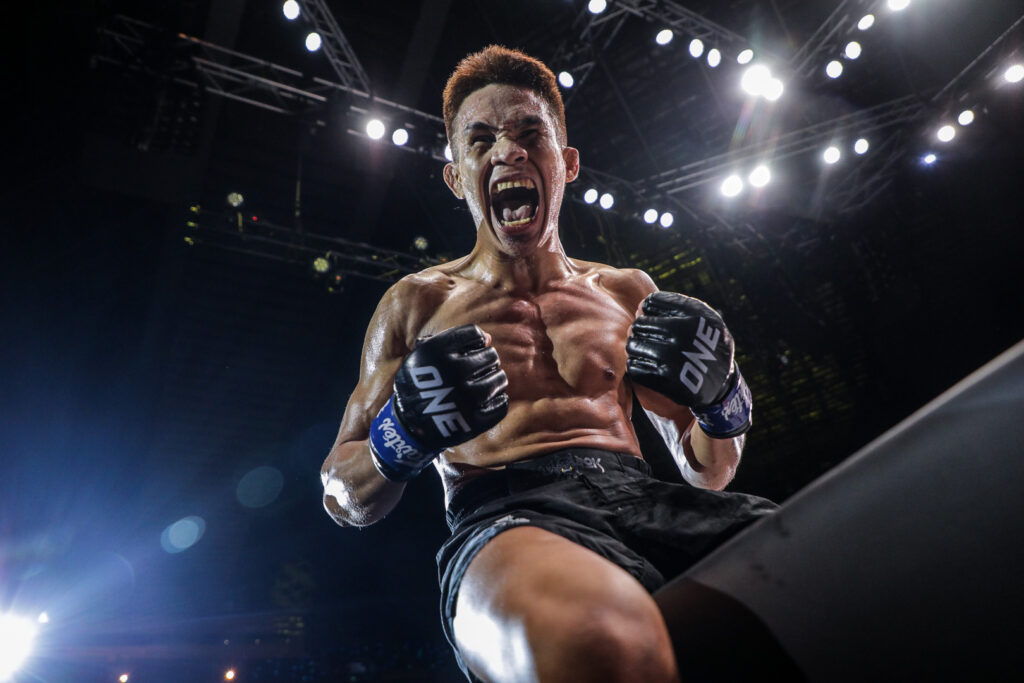 There was no testing of waters for both fighters as they exchange their specialties on early on the fight.
Adiwang tried to end the day early by throwing his signature aggressiveness and overhead rights but Miado's leg kicks slowed him down.
Miado scored a takedown on the failed front kick of Adiwang but the 'new breed' of Baguio-based stable was able to counter easily. Lito returned the favor by throwing Miado into the canvass before the end of first round.
The two fighters were simply enjoying the fight, grinning into each other whenever one misses a shot.
"The Jaguar" became calculative and cautious of Adiwang on the early stages of the second round, looking to land a counter.
Miado then tried to knock Adiwang down with his flying knees but the "Thunder Kid" anticipated the attack and countered Miado.
It was a close fight for both fighters but the awkward step of Adiwang spoiled the fight.
Miado(11-4) buff up his winning streak to three with the hope of making it to the athlete rankings while Adiwang(13-5) lost his second straight outing.
Follow the writer on Twitter: @burnsports