By Kevin Estrada
Team Lakay's Jenelyn Olsim got a victorious debut at the main stage of ONE Championship, after notching a huge submission victory over Brazil's Maira Mazar at Fists of Fury III that was beamed Friday evening at the Singapore Indoor Stadium.
Dominating in all the aspects of the bout, the 23 year-old Baguio lass made an instant impact after being elevated from the ONE Warrior Series with a masterclass in mixed martial arts that left the fifth-ranked strawweight on the defensive from the get go.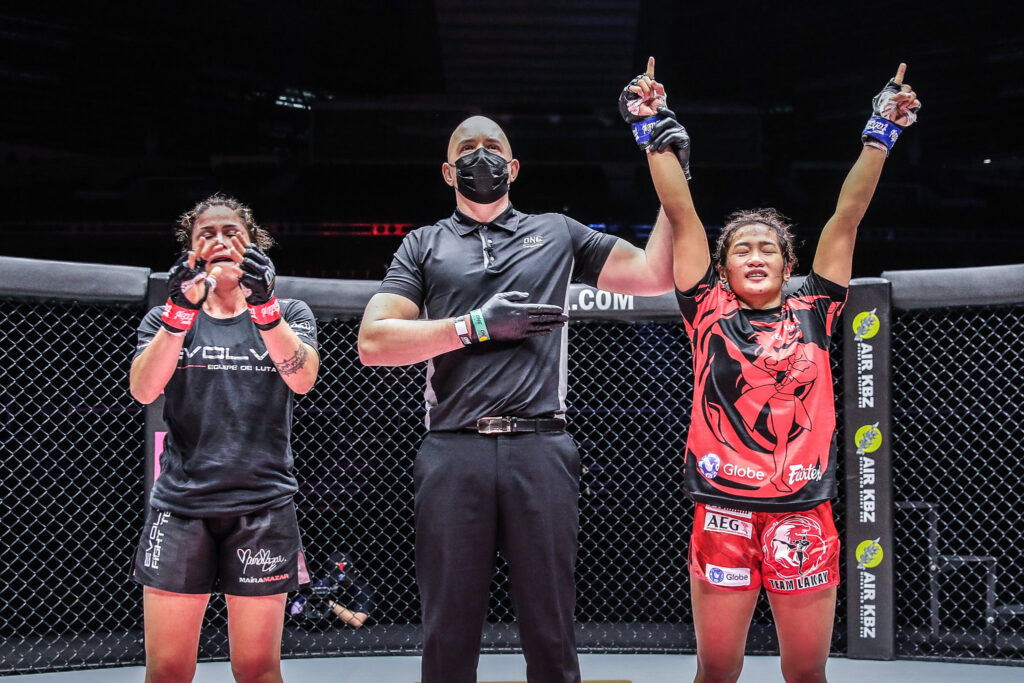 The energy of Olsim was evident right off the opening bell, taking her older opponent down twice to the canvas with a right leg kick and a right straight to set the tone for the entire fight.
Much was the same in the second round, where Olsim's continued her total control in the circle, even putting the Evolve stalwart on a toehold.
In making a statement to the strawweight division, Olsim finished Mazar off with a guillotine choke that forced referee Olivier Coste to wave off the fight just 42 seconds into the final round.
Follow the writer on Twitter: @kevinlestrada