By Jun Ray Navarres
Filipino star Rolando Dy concluded 2020 with BRAVE Combat Federation's Fighter of the Year Award after showing excellent results in his past two lightweight outings.
"It's truly an honor to have this award. This trophy is a testament of my dedication, hard work, and sacrifice to be one of the best fighters in the world. It is a very proud moment for myself, my family and my beloved country—hopefully, this is the first of many," Dy stated.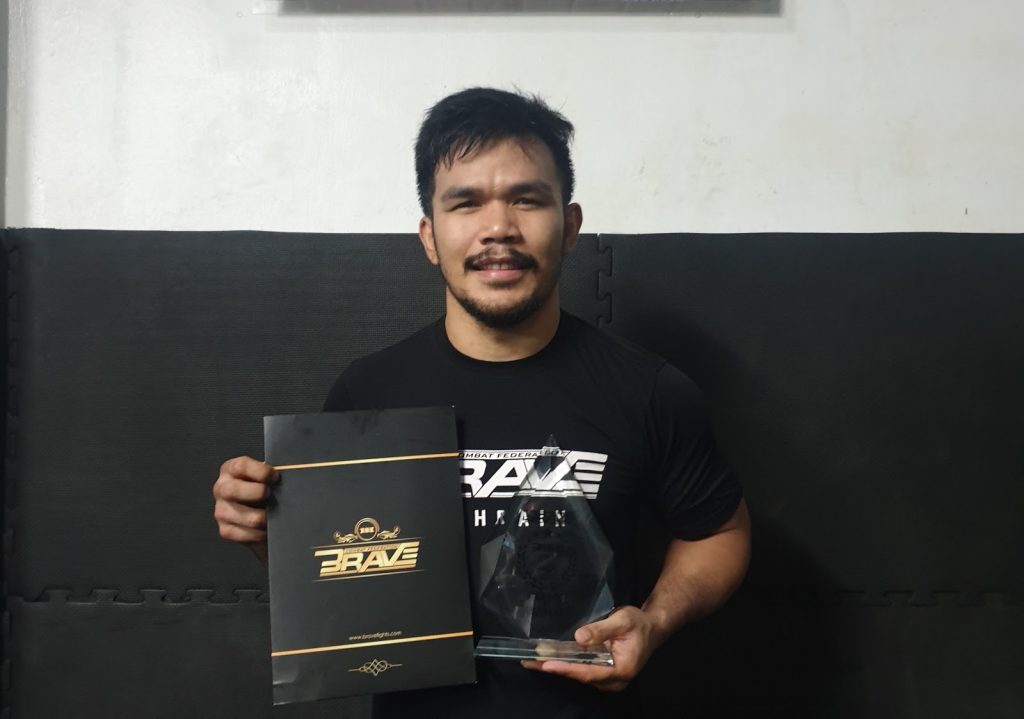 "The Incredible" moved up to lightweight after two-straight crushing defeats as a featherweight.
And his decision was spot on.
Dy polished off Polish knockout artist Maciek Gierszewski at BRAVE CF 42 this past September with a close split decision win. Dy proved his critics wrong by establishing his completeness as a fighter – rather than only being a striker.
He followed this with a unanimous decision win versus John Brewin last November. He was only noticed about the fight two weeks prior but "The Incredible" accepted and immediately flew to Bahrain.
"When my back is against the wall, I shine and prove my doubters wrong," said Dy.
2020 has been a fruitful year for the Filipino fighter as he also tied the know with his partner Stephanie Rebagoda.
"2020 has been great for my career and personal life. I know this year has been difficult for a lot of people, but let this be a reminder to never give up in the face of adversity. Challenges are made to make us grow and strong. Just hang in there and keep on fighting," Dy shared.
However, there is still enough space for another award in Dy's trophy room. The 29-year-old fighter is roaring for Amin Ayoub's BRAVE CF lightweight belt.
"Anytime, anywhere, I am ready to suit up and fight. Just give me the time and date. I promise you that I'll be there," Dy declared.
Follow the writer on Twitter: @burnsports