By Kevin Estrada
Fil-Am Muay Thai fighter Jackie Buntan escaped the Singapore Indoor Stadium with a second win in as many bouts in her ONE Championship career, after eking out a majority decision over Belarus' Ekaterina Vandaryeva in ONE on TNT IV Thursday morning.
In the lone Super Series bout, the 23 year-old had to negate the physical advantage of her foe, using her speed and well-timed striking to get the nod of the judges in a tactical encounter that could have gone either way.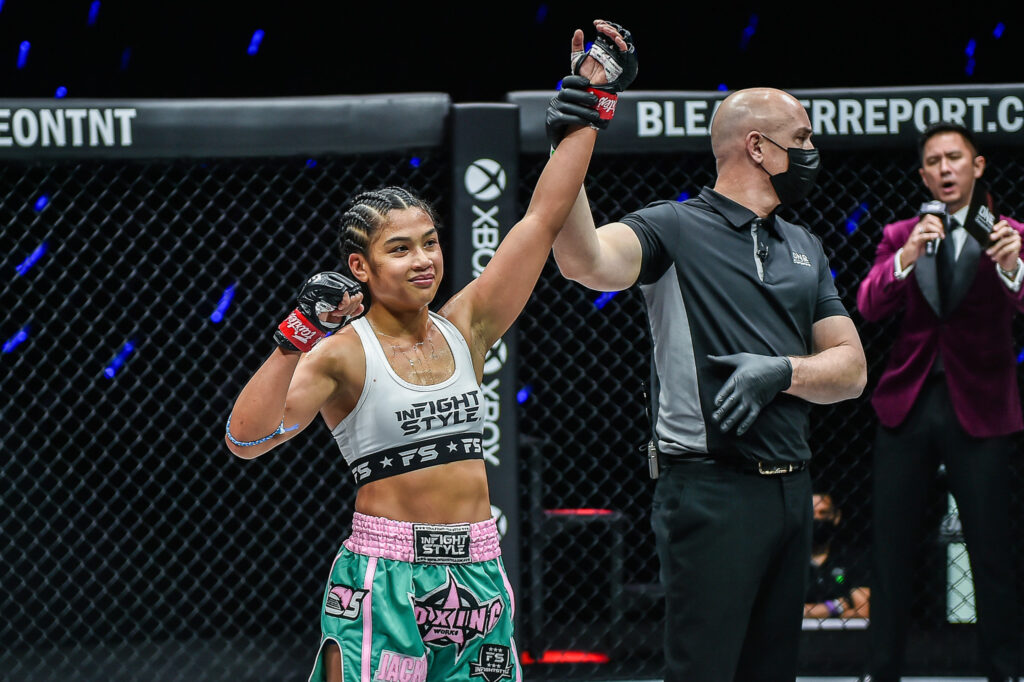 With the height and reach in favour of Vandaryeva, Buntan made sure that she was not a moving target for the entire fight, making her work by heeding to the advice of her trainers to go close and disengage after strikes.
In a match that was bereft of highlights, the Fil-Am showed her fast hands in the waning moments of the bout where she caught 'Barbie' with a three-punch combination to the head.
Buntan was relieved of the win but admitted that she started slow, owing her opponent's range that posed a lot of threat.
"She had a great job keeping me at bay," she said.
Even with the win, she was all praises to her opponent's improved showing and admitted that she was different from Wondergirl Fairtex whom she had defeated two months ago in her debut.
"Ekaterina [Vandaryeva] changed it up a bit. Played it smart with keeping me at bay, not getting into my punching range. So whenever I would come in, she either have something waiting for me or she back out to where I couldn't score my shots."
Follow the writer on Twitter: @kevinlestrada