11 May 2019
CEBU CITY—The Talisay Aquastars wrested a second straight crown after they turned back the Mandaue City Ballers, 74-69, in their winner-take-all Game 3 of the 2019 Cebu Governor's Cup Inter-Cities/Municipalities Basketball Tournament Best-of-Three Finals last Saturday, May 11, at the packed University of San Carlos (USC) Gym.
The Aquastars recovered from a huge meltdown in Game 2 where they squandered a 14-point halftime deficit and lost badly, 76-94.
Talisay, however, could not be denied in Game 3 as it finally found a way to break Mandaue's pesky trapping defense. Talisay also won Game 1, 81-76.
Mandaue sent the series to a deciding Game 3 when it clamped down Talisay in Game 2 via a suffocating full-court trapping defense.
Talisay head coach Rey Michael Guerra said breaking Mandaue's dreaded defense was the key.
"I told my players that this is going to be our last chance. I told them they have to be ready with Mandaue's trapping defense and I'm glad they responded. Mandaue is a strong, well-coached team. I admire my players for showing toughness and resiliency," said Guerra.
Early on, it looked like the momentum of Mandaue's huge Game 2 win carried into Game 3 as the Ballers surged to 20-14 start. The defending champions buckled down to serious business in the second quarter, using a 14-2 attack to go up, 28-20.
Talisay went on to lead by nine at the bend, 40-31. The Ballers rallied within 45-48 but the Aquastars responded strong and ended the third with a 58-48 lead.
Mandaue threatened several times in the fourth but Talisay held its ground, making crucial stops and converting critical free throws to escape with the win.
Aside from defending their crown, the victory netted the Aquastars a whopping cash prize worth P500,000. Mandaue did not go home empty-handed as it got P300,000.
Jay Deiparine paced the Aquastars with 24 points, Clark Ruedas added 13, Keaton Taburnal donated 11, while Ronan Briones had 10.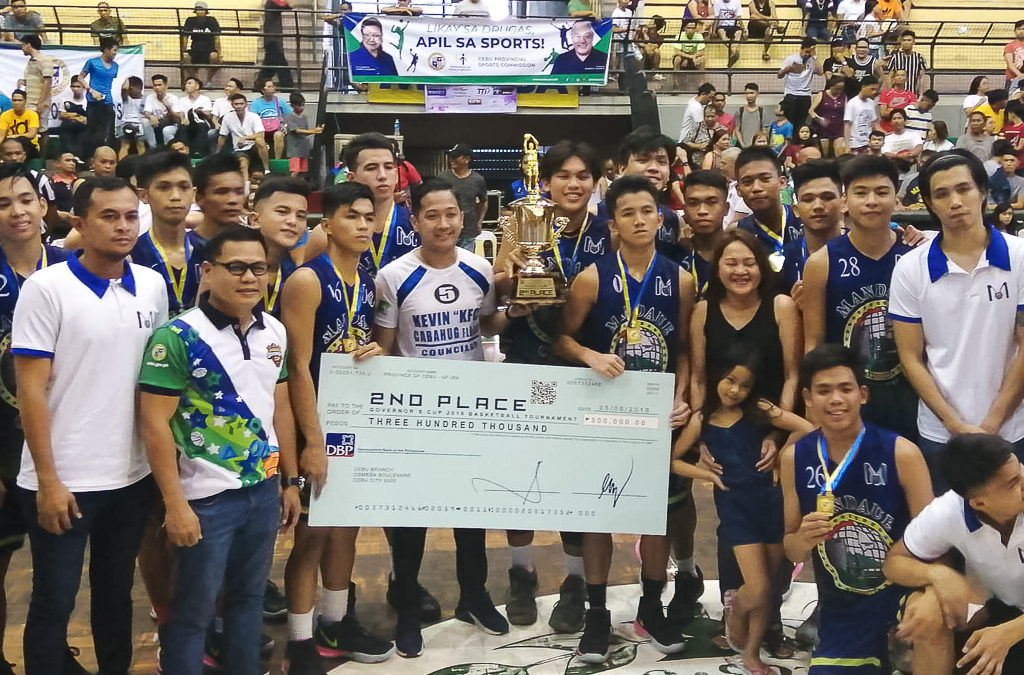 Gabriel Cometa led Mandaue with 19 points but was dismal from the field, going 6-for-20 and committing six turnovers.
Follow the writer on Twitter: @burnsports