By Kevin Estrada
Jenel Lausa will have a new opponent on his much-awaited debut at Brave Combat Federation, after Rahmatullah Yousufzai has pulled out of their bout at Brave 47: Asian Domination that is set for Thursday evening in Bahrain.
Nearly three years since his last bout, The Demolition Man from Iloilo is set to tackle Ryskulbek Ibraimov, with the Kyrgyz veteran fighter filling in for the unbeaten Afghan on short notice.
The three-rounder at flyweight that serves as the curtain-raiser for the card, which will have the lightweight world championship eliminator between Rolando Dy and Ibraimov's compatriot Abdisalam Kubanychbek as the main event of the evening.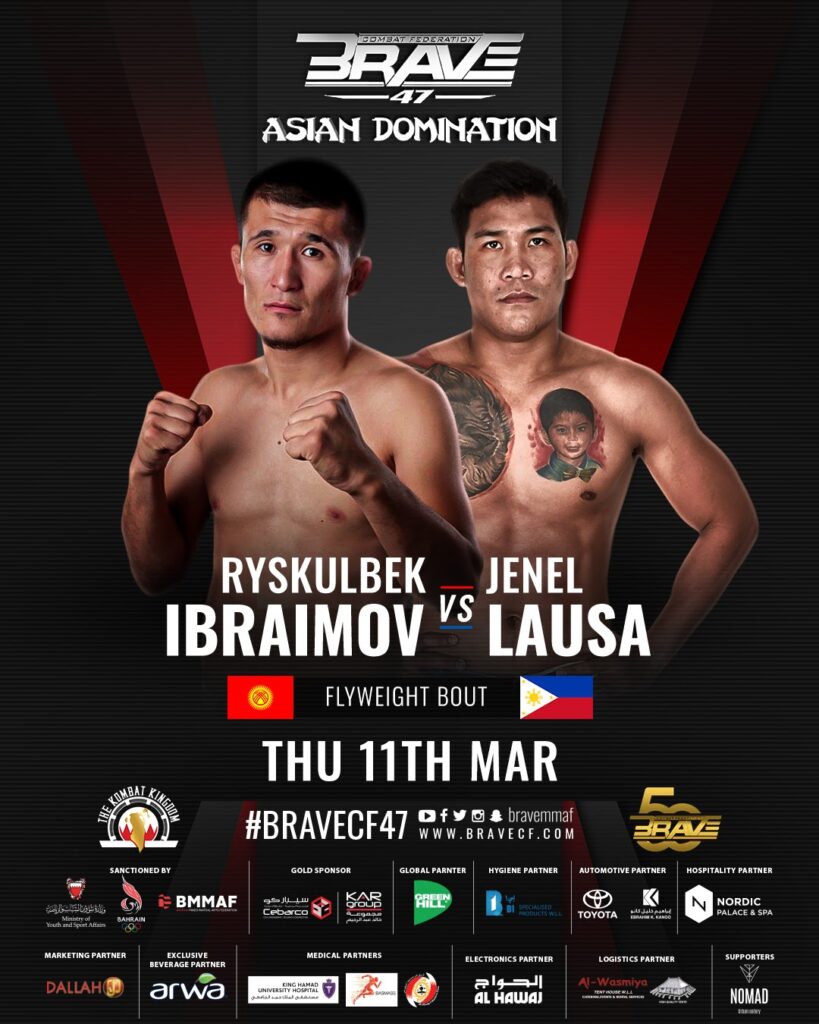 Lausa was on hiatus since 2018 after being cut by the Ultimate Fighting Championship after his submission loss to Yuta Sasaki at UFC Fight Night 132 in Singapore. That was his third straight setback after opening his UFC account with a unanimous decision victory over Yao Zhikui.
Before the setback, he first burst into the scene by way of the Pacific Xtreme Combat where he toted a 5-1 card in the promotion, including a split decision win over Team Lakay's Crisanto Pitpitunge at PXC48 that was part of a four-bout win streak.
Although four three younger, the Central Asian posed a huge challenge for Lausa apart from his 17-4 pro record in MMA. Like Ilonggo, the said fight will be his debut at Brave.
Known for his endurance, Ibraimov was 9-3 on decisions with all but one of his current eight-bout win streak coming from unanimous decisions.
Follow the writer on Twitter: @kevinlestrada