11 May 2019
Ardyn Gonzales
The University of Sto. Tomas Lady Tigresses are on the verge of ending their eight-year championship drought after sweeping the Ateneo de Manila University Lady Eagles in Game 1 with a straight-set victory, 25-17, 25-16, 25-20, in the Finals of UAAP Season 81 women's volleyball tournament, Saturday at the Araneta Coliseum in Quezon City.
The inexperience of newbie UST in the championship round did not manifest at all as they dominated Ateneo all throughout the match.
After making quick work of the Lady Eagles in the first two sets, the Lady Tigresses survived Ateneo's early rally and built a five-point lead heading into the second technical timeout.
Kat Tolentino tried to chop down UST's lead to two, 22-20, but with Sisi Rondina in the frontline, the Season 81 Most Valuable Player played clutch with two crucial hits before the Lady Eagles committed an attack error to surrender Game 1 to the Lady Tigresses.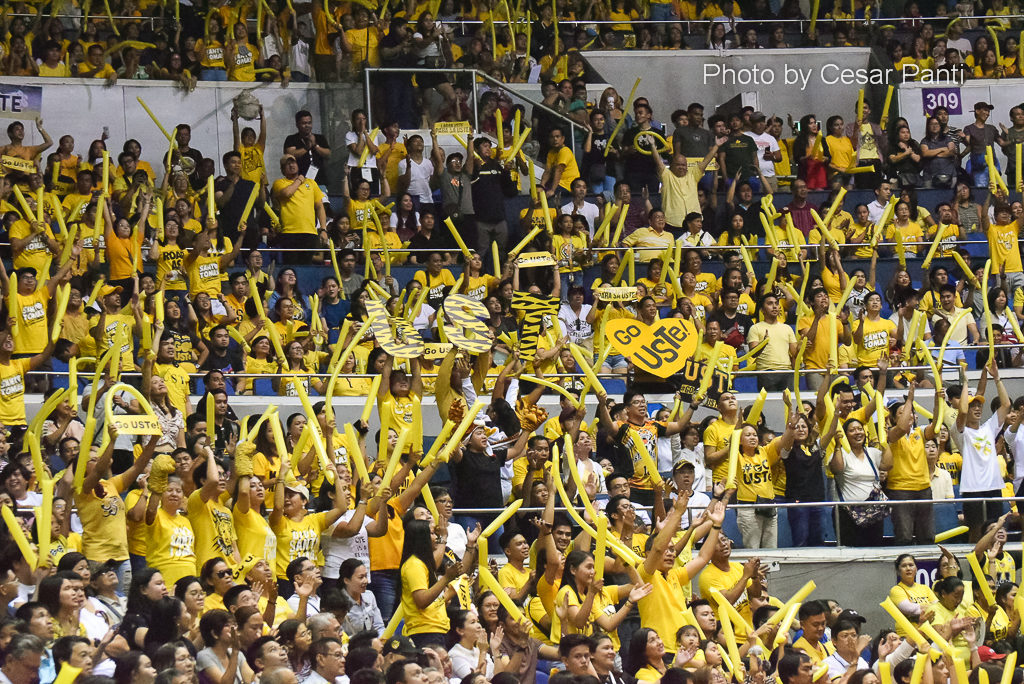 Sisi Rondina led all scorers with 23 points on 21 attacks and 2 kill blocks, while Rookie of the Year Eya Laure contributed 11 markers. UST inches closer to winning the championship if they win in Game 2 on Wednesday.
Tolentino carried the Lady Eagles with 12 points, while graduating Maddie Madayag was held down to 9 points as they suffered their first loss against the Lady Tigresses since Season 74.
Follow the writer on Twitter: @sardynas