12 November 2018
By Maxine Louise Lagman
Manila, Philippines – With a strong defense, perfect shooting and a heart to win, the San Beda University Red Lions sweep Lyceum Pirates in NCAA Season 94 Finals.
Veterans Robert Bolick, Javee Mocon and Donald Tankoua led their squad win, 71-56, to claim their third consecutive NCAA championship title in a jampacked Mall of Asia Arena on Monday.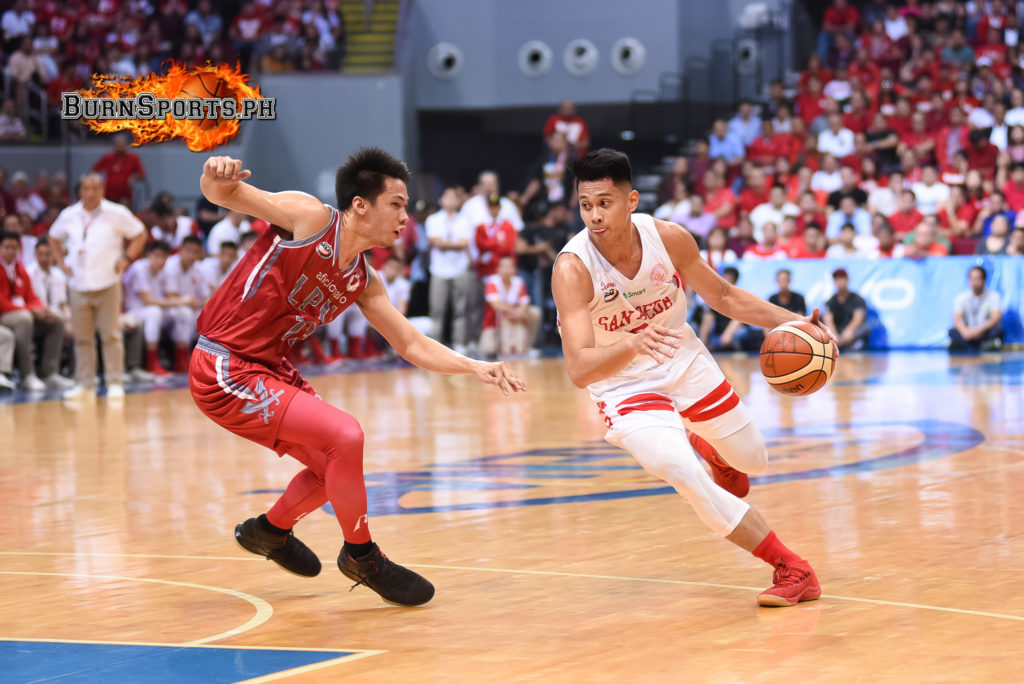 It was not an easy game to win for San Beda, as former MVP CJ Perez came back from his one-game suspension to help his teammates.
Perez made his presence known from the get-go and shot 11 of Lyceum's 15 first quarter points. However, San Beda's force was too strong for Perez to knock down on his own.
The Red Lions led with eight points coming into the second quarter, 23-15, but the Pirates managed to cut it to six at the half, 39-33.
Going into the fourth quarter, Lyceum was already within five, 44-49 and was able to cut the deficit to as much as four points, 47-51.
Bolick masterfully assisted Clint Doliguez for a booming triple that stopped the Red Lions from bleeding, followed by another trey from Mocon's end for a 57-47 lead.
Perez came up with a basket for Lyceum, but big man Tankoua answered him with back-to-back baskets that only stretched their lead by 13 points, 61-48.
San Beda was unstoppable and cruised to sweep the best-of-three Finals and claim their 11th championship title in 13 years.
Mocon won the Finals MVP award as he finished with a double-double record of 16 points and 11 rebounds on top of five blocks.
Last seasons MVP Tankoua chipped in another double-double of 13 markers and 16 boards.
Doliguez had 14 points off the bench, while Bolick struggled to score and managed to only get four points in the game, but he topped it with 12 assists.
On the other hand, Perez had 19 points, six rebounds and four assists in his last collegiate game.
Lyceum missed the presence of Jayvee Marcelino, who had an ankle injury during their practice, but his brother Jaycee made it up with 13 points.
Mike Nzeusseu had 11 points and 13 boards in the losing effort.
The Scores:
SAN BEDA 71 — Mocon 16, Doliguez 14, Tankoua 13, Kwekuteye 9, Soberano 8, Oftana 5, Bolick 4, Presbitero 2, Abuda 0, Cabanag 0.
LPU 56 — Perez 19, Jc. Marcelino 13, Nzeusseu 11, Pretta 5, Ayaay 4, Caduyac 2, Serrano 2, Yong 0.
Quarter scores: 23-15, 39-33, 49-44, 71-56
Follow the writer on Twitter: @meanxi
Photo Gallery at https://www.facebook.com/Burnsports/