12 November 2018
For the past couple of months, San Beda Red Lions graduating player Robert Bolick has always been projected as a top three pick in the upcoming PBA Rookie Draft.
The King Lion is believed to be drafted right after Lyceum star CJ Perez and Alab Pilipinas standout Ray Parks.
But for San Beda head coach Boyet Fernandez, he believes his prized playmaker should be the top overall pick in the draft.
Why?
He pointed out the versatility of Bolick while also saying that the 23-year-old is the best point guard available in the upcoming Draft.
"If the coaches just watch how he plays, he can play with the system, he can play without the system. I think he's one of the best players who can play the one, two or three. He can play defense, he can score, can do everything," Fernandez told reporters moments after San Beda clinched the NCAA Season 94 championship.
"I'm hoping that Columbian will change their mind because you got Bolick, he will be the best point guard coming in this draft."
Columbian owns the top selection in this year's PBA Draft and the team is reportedly has their eyes set on selecting CJ Perez.
Fernandez acknowledges the talent of Perez who probably would have won the MVP award in the NCAA this year had he informed the league in writing about his intention to join the professional draft this December.
But again, the multi-titled coach firmly believes that Bolick, who led San Beda to championships in the last three years, should be the top choice.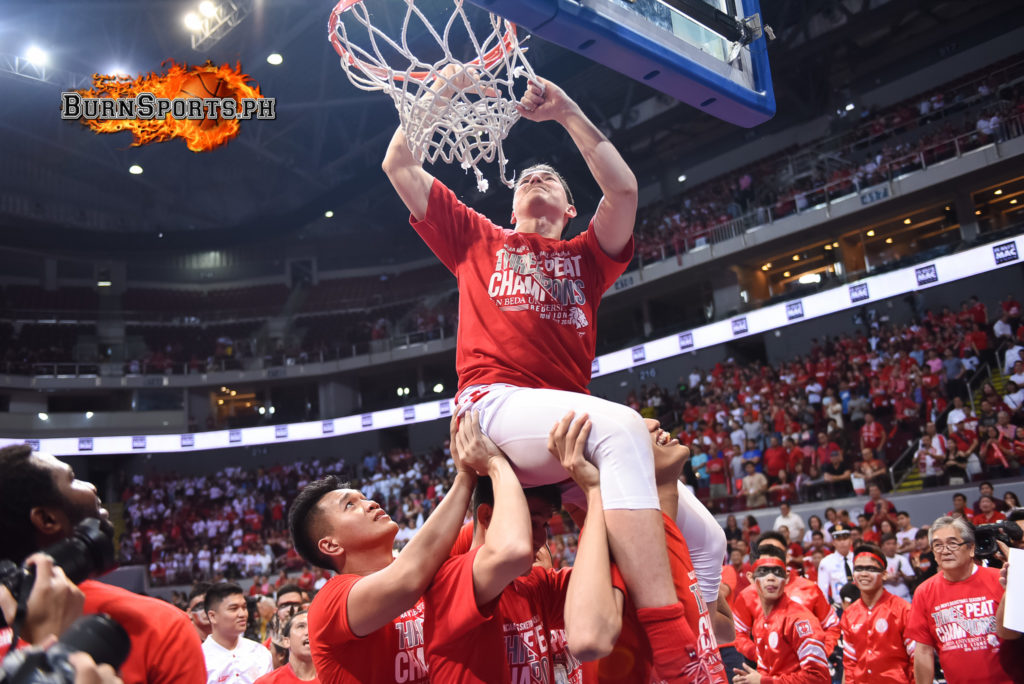 "He (Bolick) came from being benched or a benchwarmer in the other school and he came to San Beda and brought more championships to San Beda. He deserves to be No. 1," he said. 
"No offense to CJ. I do love him, I do believe in his game but this guy (Bolick) deserves (to be) the No. 1 pick."
Bolick is a member of this season's All-NCAA team.
The 6-foot-1 guard helped the Red Lions sweep the Pirates this Finals by posting eight points and 10.5 assists in two games.
He finished his collegiate career with four titles, one with La Salle and three with San Beda.
Follow the writer on Twitter: @burnsports