18 May 2019
By Angelli Ojastro
Thank you Sisi!

After five years of giving the UST community glory, pride, and breathtaking games, Cherry Ann "Sisi" Rondina's collegiate career has come to an end. As a four-time MVP in UAAP Beach Volleyball, she has become a household name in the UAAP and the country's volleyverse.

Humble beginnings
Before becoming a power arsenal for the UST Golden Tigresses, Sisi started her life in Cebu with track and field as her first sport. During her third grade, the young Sisi got a hold of her first volleyball and little did she know that it'll be the beginning of her stardom.

As she develops her talent during high school, she represented Central Visayas in the Palarong Pambansa where she was awarded as Best Attacker in 2013. This led to being scouted by one of UAAP volleyball powerhouse teams, University of Sto. Tomas.

UST Stint
Rondina debuted in UAAP Women's Volleyball season 77 with a bang as she won the championship in beach volleyball and bagged the MVP award. With a disappointing season 78, Rondina and the Espana battalion made an epic comeback and joined the final four series in season 79.

Even with a failed championship campaign last year, Rondina never slowed down and aim for that championship before she graduates. With her impactful presence and the Golden Tigresses impressive season 81, they brought UST to a UAAP finals appearance after eight years.

Rondina has become the face UST for this year's championship campaign, #KamiNaman as she has proven that winners never quit. Now that's a heart of a true victor!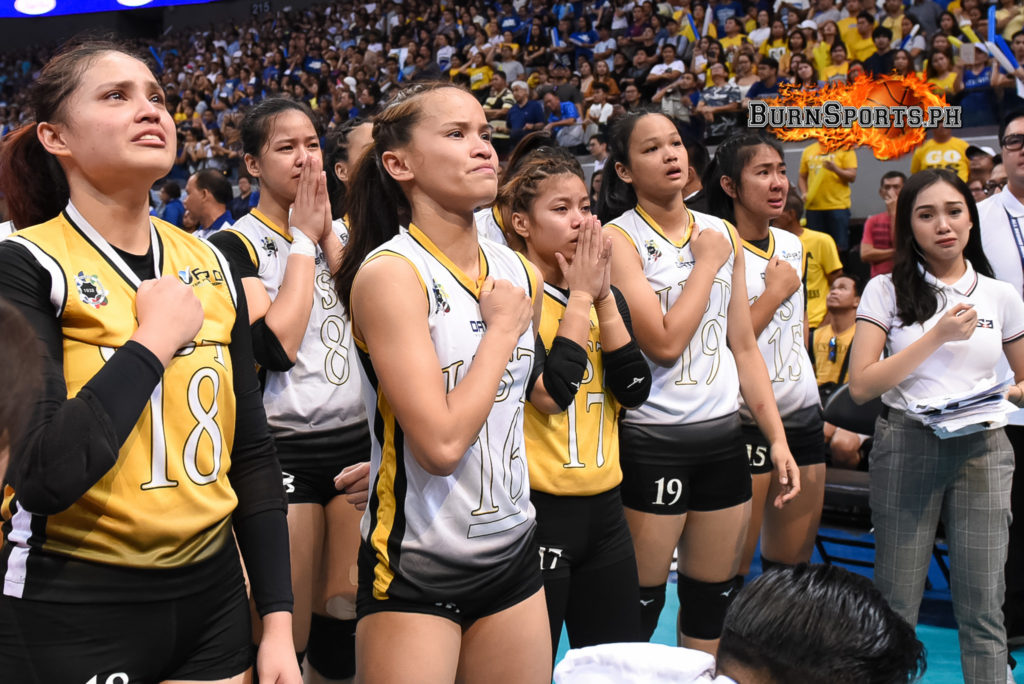 Semi-Pro Journey
As she thrives in her college career, she started making a name for herself in the pros as she joins the Petron Blaze Spikers and grabbed the 2017 PSL All-Filipino Conference gold medal and silver for the 2017 PSL Grand Prix Conference.

Rondina together with Bernadette Pons also snatched the 2017 Philippine Super Liga Beach Challenge Cup under the Petron Sprint 4T.

And in 2018, she represented teh Philippines in the FIVB Beach Volleyball World Tournament Manila open together with Angeline Gervacio and made it into the quarterfinals. While she teamed up with Pons in the 2019 SEA Games Beach Volleyball and FIVB Beach Volley Boracay Open.
What do you think is next for Sisi Rondina? Probably the pros, but we don't really know for sure. For the meantime, why don't we give her our congratulations and to the rest of the UST Golden Tigresses who gave their all this season. They may not be today's champs but they are at heart. #KamiNaman

Follow the writer on Twitter: @thegreatangelli