17 November 2017
By Maxine Louise Lagman
Manila, Philippines – After failing to make it to the podium last year, National University used their time to make their much awaited comeback this season, and it was surely a performace worth remembering.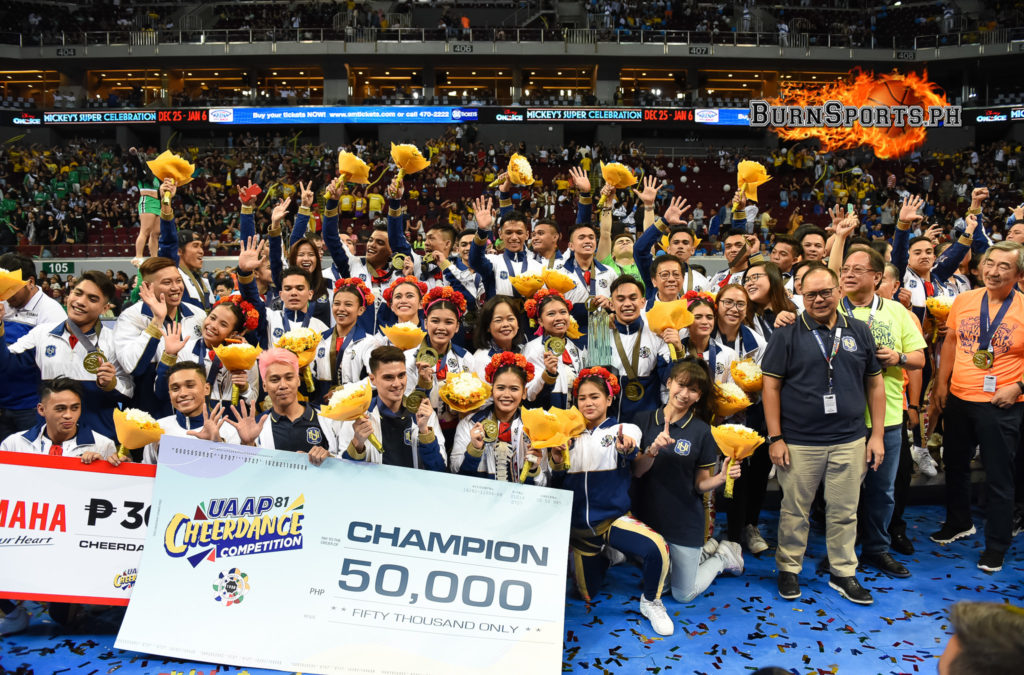 NU Pep Squad wowed the audience with their Disney-Pixar's animated movie, Coco-inspired performance, putting not just the Bulldogs' crowd tearing for more, but much of the arena as well.
National U showcased a near perfect dance routine, thanks to their fiery 360s, which transitioned into dangerously mind-boggling pyramids.
With the win, they took their fifth title in six years after tallying with 711 points – a great improvement from last year's where they only finished fifth place.
NU Coach Jhika Bernabe said that they used last season's defeat as their motivation to come back this year better and stronger.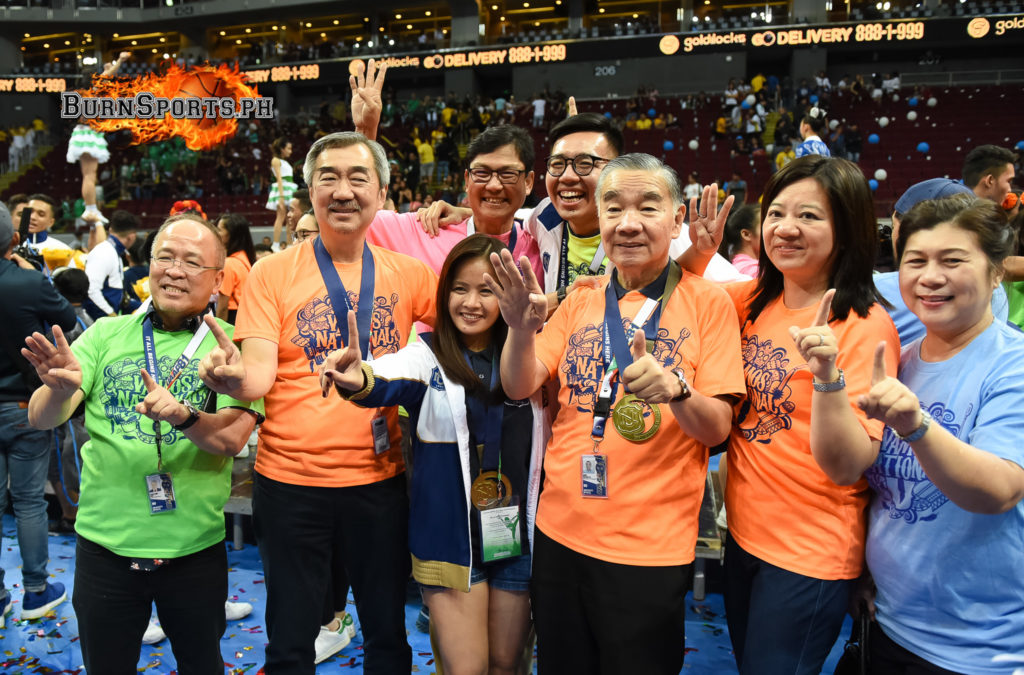 Far Eastern University also came back to the podium this year and finished first runner up with 655.5 points after showcasing a 70's theme that gave the crowd a chilling sense of nostalgia.
On the other hand, Adamson University, though not clinching back-to-back championship titles, still did not disappoint with their animalstic routine that got them to second runner-up.
The UST Salinggawi Dance Troupe, proud owner of eight championship titles, failed to make it to the podium after coming up .5 points short from AdU with only 638.
Meanwhile, last year's third placer University of the East settled instead to fourth place with 602.5 points.
University of the Philippines, Ateneo De Manila University and the De La Salle University all placed at the bottom, respectively.
See the official results and standings of the UAAP Season 81 Cheerdance Competition below;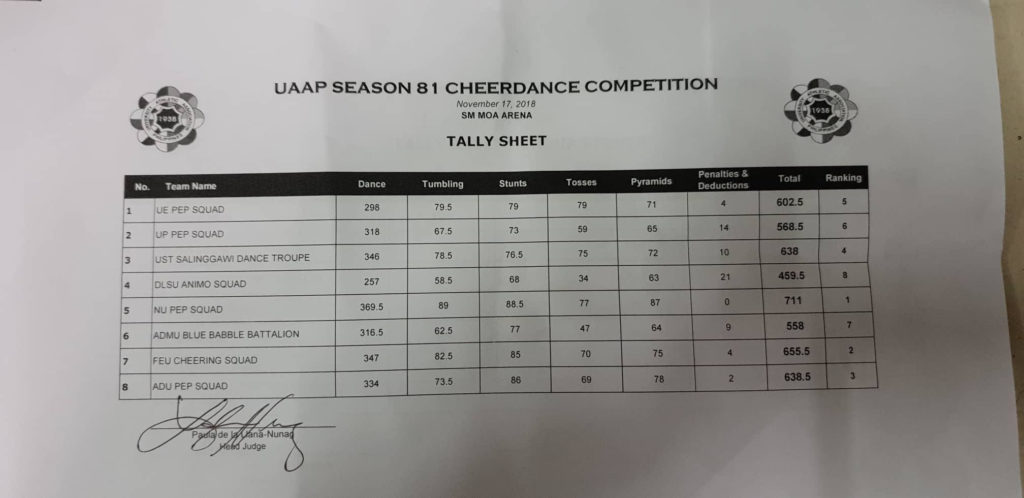 Follow the writer on Twitter: @meanxi
Photo Gallery at https://www.facebook.com/Burnsports/