2ND DAY: JORDAN CLARKSON TAKES IN MANILA, INSPIRES TENEMENT KIDS AND WATCHES AN ATENEO-LA SALLE GAME
A tour of the Walled City, a workout with young ballers and a classic basketball rivalry highlight Clarkson's last day in Manila
 "Nike athlete Jordan Clarkson kicked off his second day in visit to Manila with a cultural and historical lesson at Intramuros. He then stopped by Tenement Court in Taguig, and brought Nike We Rise training to Kerry Sports at the Fort. There he took part in their training drills, played a few mini-games and even indulged in a session of "running man" with the We Rise players. He ended his visit to Manila by spectating the Ateneo – La Salle basketball match at San Juan Arena.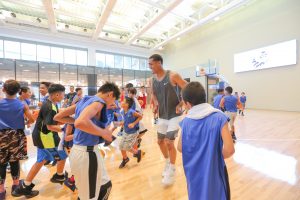 Jordan Clarkson surprised the We Rise players of the Tenement Court by bringing their training session to Kerry Sports at The Fort. He took part in the drills and played mini games with the We Rise players.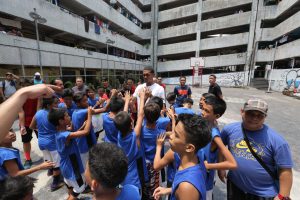 Nike athlete Jordan Clarkson visits the We Rise players at a training session at Tenement Court in Taguig City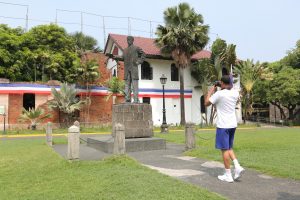 Nike athlete Jordan Clarksontakes a shot of the Philippines' national hero Jose Rizal in historic Fort Santiago.
Follow the writer on Twitter: [social link="https://twitter.com/burnsports" icon="62218″]