29 April 2019
Nine boys and 20 girls topped the final Regional Selection Camp of Jr. NBA Philippines 2019 presented by Alaska held April 27-28 at the Don Bosco Technical Institute in Makati, which will also serve as the venue for the National Training Camp on May 17-19.
The young athletes, selected by Jr. NBA Coaches Rob Newson and Alaska's Jeffrey Cariaso, Tony dela Cruz and Willie Miller, stood out from the 591 participants, exhibiting fundamental skills and core values of Sportsmanship, Teamwork, a positive Attitude and Respect (S.T.A.R.) throughout the two-day event. They will join top players from the Regional Selection Camps in North Luzon (Benguet), South Luzon (Lucena), Visayas (Dumaguete) and Mindanao (Butuan) and a select group from the Alaska Power Camp and vie to be named as 2019 Jr. NBA Philippines All-Stars comprised of five boys and five girls.
New this year, the Jr. NBA Philippines All-Stars will be sent to the first Jr. NBA Global Championship Asia Pacific Selection Camp, a week-long camp in June that includes top youth players from the Asia-Pacific region excluding China.
In addition, the Asia-Pacific regional competition will form a team of 10 boys and 10 girls that will represent the region at the Jr. NBA Global Championship on Aug. 6-11 at ESPN Wide World of Sports Complex at Walt Disney World near Orlando, Florida that will feature youth players from the United States, Canada, Latin America, Europe, the Middle East, China, Mexico, Africa, India and the Asia-Pacific.
The following is a complete list of participants selected from the Jr. NBA Philippines Regional Selection Camp in Metro Manila advancing to the Jr. NBA Philippines National Training Camp: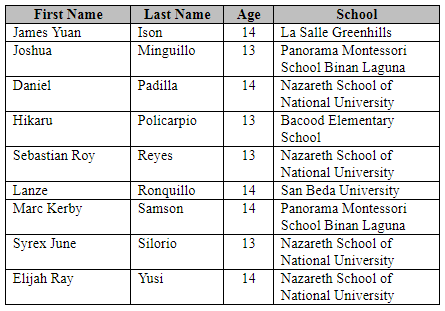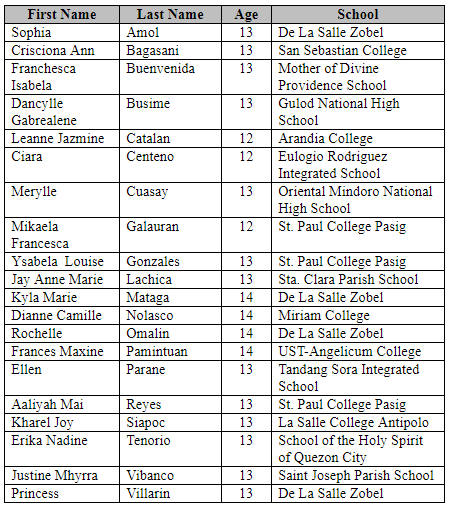 Full Gallery at https://www.facebook.com/Burnsports/
Follow the writer on Twitter: @burnsports